WWII WW2 K98 SNIPER RIFLES FOR SALE
 #021 – Extremely nice 1944 byf High Turret in excellent overall condition. All matched with scope & mounts matching rifle. Stock is very good with only a couple of very small dings. This rifle has the small "inverted 2"  on the receiver tang designating it was built originally as a sniper rifle. Optics are the best : Ajax 4×90 and is very clear. Bore excellent with 90% original finish. Nicest High Turret I have seen!!!!! Photographed at 2017 SOS by Bruce Karem and is included in his new book Karabiner k98 volume IIa page 220. Hard to improve upon $POR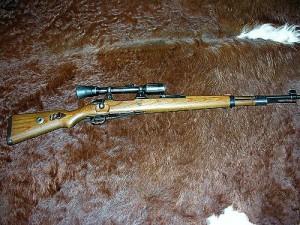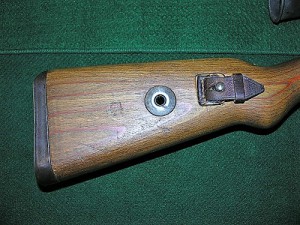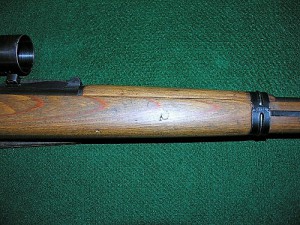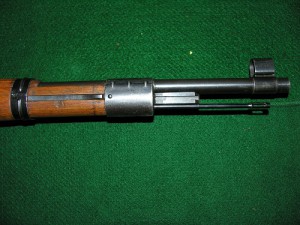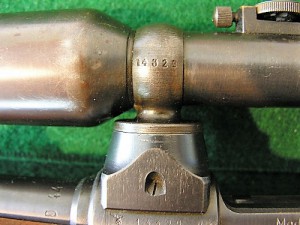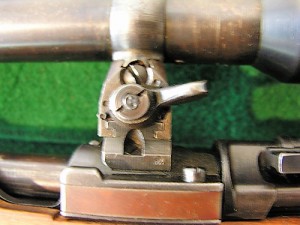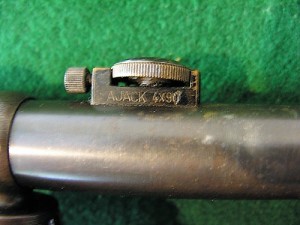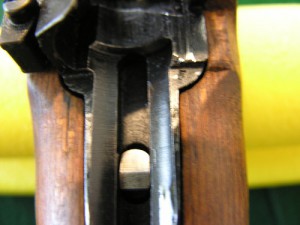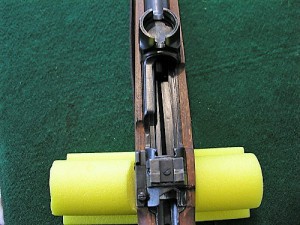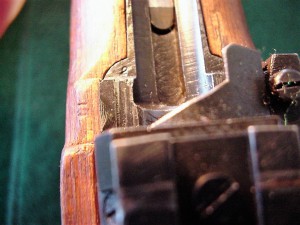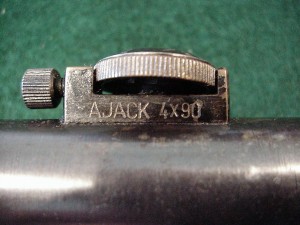 #121 – Early 1934 Mauser Standard Model with Wetzlar Dialytan 4x scope on short side rail. Short side rail base & scope matched numbered to rifle serial number. Scope optics very clear. Rifle wood in very good condition & also serial numbered to rifle. Death's head on barrel next to serial number (SS2) and also behind trigger group on stock. Early  contract Std Models were probably acquired by the SS prewar. Many prewar rifles commonly used commercial scopes. Very nice overall condition and a hard to find Std model with SS markings & scoped. $10500
# 108 – Nice early war Gustloff  Bcd 41 made rifle with good wood & nice blue 90% remaining. All matching ( rear sight & base replaced for zf41 scope mount) Zf41 optics are good with slight haze. scope is zf41/1 with scope hoods. Bore Excellent with Original sling!  Very good overall !!! SOLD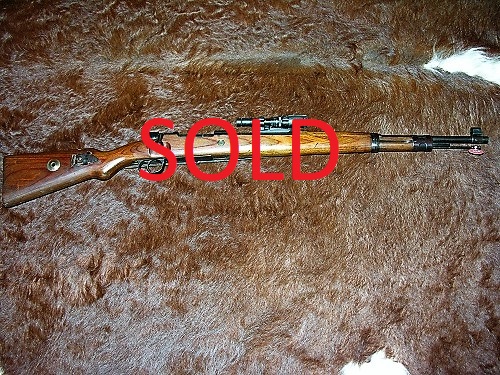 #032 – Nice late war BYF 44 K98 with ESO  ZF41 scope & mount. All matching including scope mount to rifle optics are slightly hazy with one small spot on lens > good scope cleaning should remove this otherwise scope is very nice with both shades. Stock very nice with very few small dings. All matched with good blue 85% remaining. Very good Bore! Nice later war example Has repro sling.  SOLD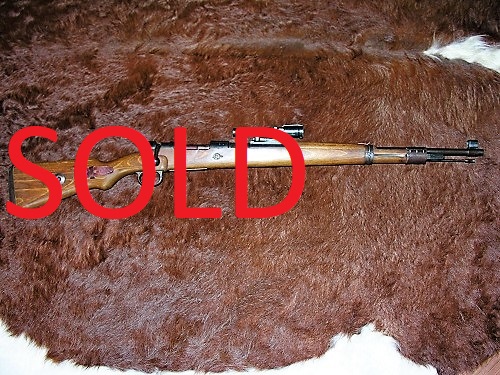 #074 – Very nice matching late war (1945 Dou) with  CXN ZF-41 scope. All original with nice blue 90% & wood. Hard to find in this condition optics clear with slight haze. Has winter trigger guard , scope shades. Bore very good Repro Sling $3350
#014

–
Early Gustloff 1940 337 code double claw sniper rifle with non standard mounts as found on some early and pre war sniper rifles. Rifle has all matching numbers with original rod and sling. Bore shows use as would be expected from an early war rifle but still has very good rifling. Stock looks to have been refinished with a coat of varnish at some time but is in overall very good to excellent condition with very few dings. Approx 80% blue remains. Scope is a (CAD) Kahles 4x with very clear optics No import marks. Has nice set of scope covers. This rifle comes with vet bring back capture papers dated 1945  !!!!   $4500

  SOLD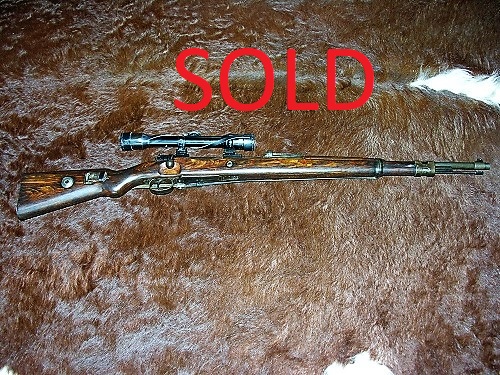 116 – Very good BNZ single claw mount rifle probably 1943 according to serial numbers. Scope mounts match rifle serial numbers as do the base mounts. Rifle has very good blueing remaining & wood is also very good to excellent with only a few dings & scrapes. Single claw snipers are very rare and this would be hard to upgrade. Zeiss Zielvier 4x scope with excellent clear optics! Original sling, rod and hood. Clear shiny bore very nice leather scope covers. $9500   SOLD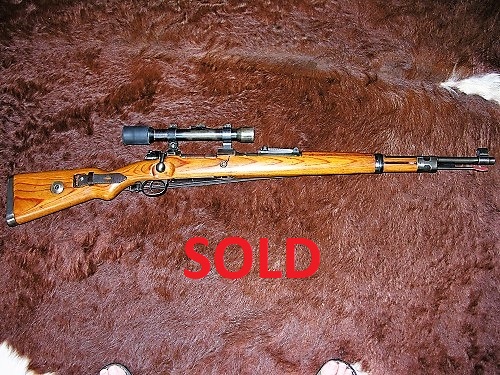 #149 – Excellent BCD(Gustloff) 1943 SS marked Double Claw Mount Sniper rifle all matching numbers with  excellent optics a text book example !!! Has RARE checkered butt plate. !! With original sling, hood , rod. Excellent clear Dow scope which is numbered #7592 Rifle #7550. Scope has long rear shade (as pictured in "Sniper Variations" page 127. 95% blue remaining  A very nice and hard to find SS sniper.  $25K / Offers  ??
#013 – Nice early Mauser Werke 1939 Short Side rail with an unusual scope mount. Mount has a spacer used between base & scope mount. Probably done later war or post war to mount the Hensoldt 4x scope. Both the scope base & spacer have matching serial numbers to rifle. Rifle displays two SS markings on barrel. Has matching serial numbers through out. Strong rifling & clean bright bore. Hensoldt Wetzlar 4x has a single vertical post reticle with focus ring > Very clear optics !! Stock has Number "500" stamped on left side (post war?)  $6500 SOLD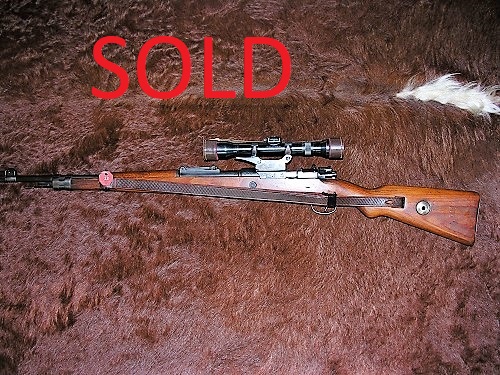 #127- 1944 BYF Short side Rail rifle with Hensoldt Dialytan 4x scope. Overall very nice with matched numbers. !! Scope has good clear optics and in very good condition with scope caps The side rail mount is late war type with pins and locking screws. Wood is very good. All optic functions are working correctly. Very nice short side rail, Good Bore!  Rod, Hood and Repro Sling. $8000 / Offers SOLD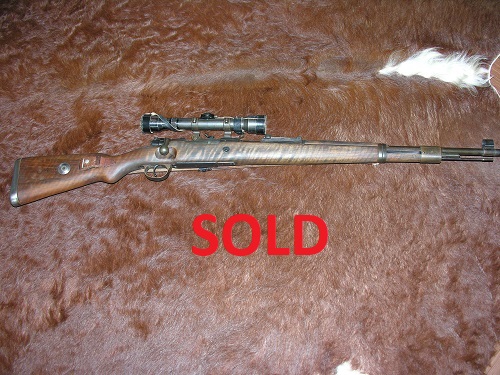 #118 –This 1944 Sauer (CE) sniper rifle came from a Hungarian collection and looks to be all original. Has the ultra rare swept mount(No 88 base & No 88 scope mount). These rifles were considered to be experimental & very few originals are known to exist highest scope mounts numbers recorded during KCN collection of information for backbone of the Wehrmacht was #30 but the opinion was & according to German information available many more were probable made.
Rifle is in very good original condition with good bore & much of the bluing remaining. Wood would be considered excellent !! ZF4 scope by Voitlander (ddx) is also very good with the engraved marking of KZF* on leftt side. Very clear optics with original type scope covers. Rifle in very good to excellent overall condition. The scope mount differs noticably from modern reproductions both in shape and finish. Scope # 54738. Purchased from person who was selling off collection from his father who was from Hungary. 
Matched all throughout (including stock & handguard)
Verified original at 2016 SOS – Michael Czyoski
KZF markings on scopes with swept mounts has been noted on original rifles and as seen in the American Rifleman Magazine dated April 1947 !!!   $$$ POR
**
#115 – VZ-24 SN# FR 5267 rifle in very good condition with all matched parts. Bolt is mis stamped FR2567 (not all that uncomon). Has VZ-24 scope mount with Zeiss Zielvier 4x scope. Scope has excellent optics very clear. These scope mounts are very rare and were thought to be post war until recent photos have shown them to be in use during the war. Original scopes were I O R  Valdada 4.5x,  but Russian PE scopes were known to have been used along with various German Scopes. VZ-24s with scope mounts are considered very rare in todays markets. This rifle has an Zeiss Zielvier 4x with great optics. Scope has nice leather covers probably not original to rifle. Original sling RARE $5500
 #111- This is a VZ-24 with a PE scope mounted on the original VZ-24 mount. Mount has matching numbers but are not matched to rifle. Rifle has good bore. PE scope is an original Russian & has very clear optics. These rifles are very rare with scope mounts & period scopes. Most of these were found with scope bases only. No source for scope mounts were ever found. This rifle is complete with mounts & PE scope which were thought to be used in conjuction with the some VZ-24 snipers. Recent evidence has shown theseVZ-24s to be wartime snipers and not just post war rifles. Stock looks to have been refinished. Has sling and non original scope covers. Overall very nice !!  $4500
#112 – Nice VZ-24 with German Gerard C 4x scope with the scarce VZ-24 scope mount. Scope very clear with small chip in objective lens – does not effect function or sighting. These rifles are very rare to find with scope mounts and scopes.  Matching #'s gun with good wood with a few normal dings & scratches Period sling and non original scope covers Overall very nice rifle that would be hard to find in today's market !! $6500
#109 – This sniper rifle is a nice 1944 CE44 made by Sauer. Has long side rail mount with 4X CAD (Kahles) 4x scope. The scope is in excellent condition with clean optics & has long sun shade on objective lense. Rifle has very good wood with very few dings. The bluing is better than 90% . Gustloff and Sauer were the two manufacturer involved in the LSR mounting system. Has very good bore !! Has rod, hood, sling. $12000/ offers
#17- Original VZ-24 sniper with the extremely rare I.O.R. (Valdada) scope. Up to 1996 only 5 known complete rifles with original scopes were known to exist in the USA. The rifle is all matched including the bases & mounts. The I.O.R. 4.5x scopes are almost unknown. scope & mount are 30mm not the normal 26.5mm, Rifle has very good bore!  Stock has normal usage marks. Up until recently these rifles were thought to be post war snipers, but recent photos taken during the war prove this to be false I.O.R. Valdada will not confirm or deny that these scopes were made for the Germans/Czechs during the war  VERY RARE $9500#
#123 – 1944 BYF Low Turret Sniper Rifle This is an excellent example of a low turret with the Ajack 4×90 scope which was considered one of the best of German scopes. All matching including the scope mount in overall excellent condition .Bore has somewhat darkened but still has very good rifling. The stock is also very good with some abrasions which do not detract. Stock is "C" marked with "bph" butt plate. Ajack scope optics are crystal clear and it has the  extended sunshade which is rare. Overall bluing is 90% + Original sling with sight hood and rod. Hard to improve upon Low Turret. $24,500
#156 – All original late war LSR by BCD "4". All matched including stock and scope. Has late war phosphate finish on many parts. Stock is very good marked with "C" correct for Gustloff. Wide scope bands 18mm. The bore is excellent to  mint. Scope is Dialytan (bmj) 4x and has excellent optics with extended sun shade and period leather scope covers. Scope mount is late war type and numbered matched to rifle. Original sling sight hood and rod. Mixture of phosphate and blued parts 90% Very Nice overall !!!
$14,500
#126 – Captured German K98 remanufactured at Factory 44 (Preduzece 44). Overall a very nice rifle   Rare to find "Preduzece 44" rifles that are scoped. The claw mount scope is marked 4×81 "L.L. Basch" Braumbshweig"  with excellent clear optics !! Stock looks to have been refinished (lightly sanded?),  Typical rifle has been scrubbed by Yugoslavians and renumbered. All renumbered parts are matching. Bore is bright and shiny.Has correct type sling, sight hood. Overall finish is about 70%. import marked Would make an great reenactment rifle or shooter 
SOLD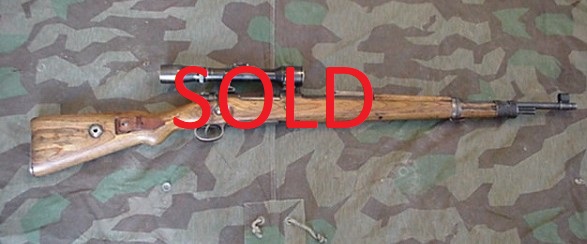 #128 – 1944 Sauer CE Late War Long Side  Rail mount & BEK scope. Rifle looks to be all original . This rifle has the thick wall receiver for the late style side rail mount. RARE! in any condition. Scope mount matched to rifle 7708 + (08) on scope mount x 2. Bore has somewhat darkened but with good rifling. Late War stock has no takedown disk or provision for cleaning rod. Stock has wear and has been pinned in 3 places and has a reinforced recoil lug !!! see pics. Scope is 4x "BEK" coded with very clear optics, narrow 14mm scope bands and the rarer extended sun shade with even rarer objective lens light reducing shield.  Rifle has mixture of phosphate and blued parts. No serial numbers on the bands, floor plate, trigger guard. all other numbered parts are matching. Vet Bring back 
$18,500