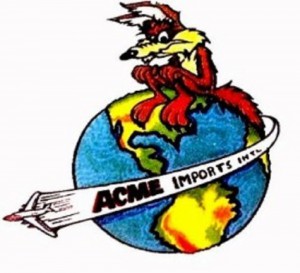 WELCOME TO ACME IMPORTS, FIREARMS AND COLLECTIBLES
  Acme Imports International has for sale a large collection of WWII WW2 German Sniper, Training, Mountain, K98s, SS Late War, G41s, G43, and Miscellaneous rifles. We have a fine collection of original German uniforms. A unique collection of helmets and military hats. Also WW 2 Nazi, SS awards, swords and daggers and much more to come. Please choose your gallery and contact us with any questions or inquireries.
We are Acme Imports International and have been in collecting business since 1965. This collection has been in the making for the past 50 years. These collectibles have been acquired from around the world much of it from Europe where I was working for 12 years. I have been a member of the Minnesota Weapons collectors, The Karbiner Collectors Network and more recently The Ohio Valley Military Society (Show of Shows). We do not pretend to be "experts" on anything in the collecting world but have contributed to several of the well know publications on German collectibles. We can provide additional pictures of any and all items in the website and also provide the standard 3 day return policy of the industry. We have not posted prices on some items i.e.(uniforms) due to the number parts from which they are comprised. We entertain offers on all items in this website. Everything is negotiable except some consignment items where the seller has set the pricing !! We encourage you to Email us for any additional information on all items.               Acme Imports Int'l
We will be updating this site periodically please come back to see more.
TFOR QUESTIONS EMAIL US AT:      acmeimports@aol.com