WWii WW2 MISCELLANEOUS RIFLES RIFLES FOR SALE
#139 – Near mint G98/40 1943 very rare to find all matched rifle in this condition. Bore excellent  Near perfect !!   $4200
#157 – FB Radom 1932 in very good condition with excellent bore all matched. Rare in the fact that it is marked on the side rail "K-29" which was used only 2 years then changed to "WZ-29″ Blue approx 80% Wood very good with some small handling marks Period sling. $2750        SOLD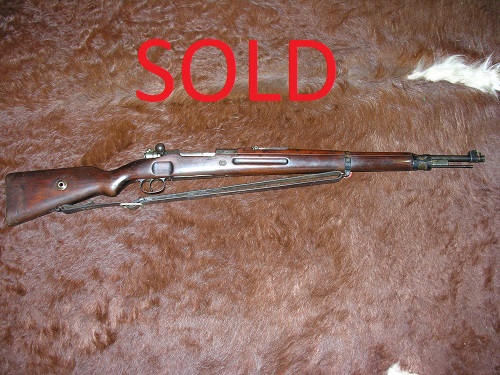 #20 – Very nice G24t in excellent condition forearm stock has a large ding in it on the underside. Otherwise rifle would be hard to upgrade . Very hard to find in this condition. All matched. Excellent bore, stock has XR marking $2200
#120 – Almost perfect Std Model of 1934 issued to "Deutsche Reichpost" D.R. cartouche stamped in left side of stock rifle in pristine condition with excellent wood & 95% blueing. Very hard to find in this or any condition. Full story on D.R. rifles in "Brackbone of Wehrmacht" pp 8-11. Bore excellent. Period sling $4900
#113 – Nice 1942 G98/40 matching except bolt. Stock and wood very good with no cracks. Few scuff marks otherwise very clean. Hard rifle to find all matched, good bore some what dark but strong rifling. $1800   SOLD

#104-Rare Steyr 660 1939 G29/0 rifle in very good condition. All matched numbers. Has all characteristics of a G29/0 rather than a G29/40. Bluing is @ 85% Wood is good with the usual dings and dents from service. Stock has Eagle L designated for Luftwaffe. SEE: Mausers Military Rifles of the world by R. Ball pp 216-217. The bore has darkened but in good condition.
Correct period sling with cleaning rod. Hard rifle to find today !! $3500
#84-Nice Steyr 95 (Mod 31) in arsenal refinished condition. Has original sling in very good overall condition with nice wood and very good bore. Blue 98% Import marked. $600     SOLD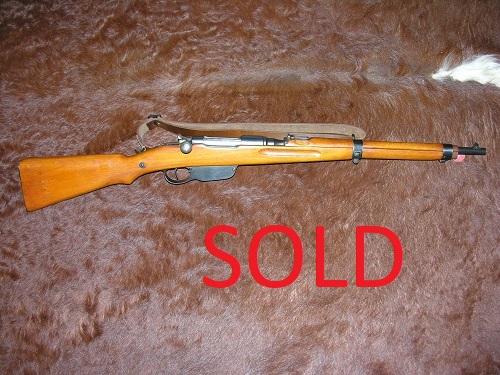 #24-Very nice Carcano Model 38 Carbine Matching numbers.  Stock marked (F) N.A.B. in circle with some small dings.(See Pics) Bluing is still very good 95% Good example of Italian military Mod 38 rifle. Has a good shiny bore. Made in "Bresein" Fabrique Nationale Armi = FNA "B". The caliber is 6.5 Carcano. $600     SOLD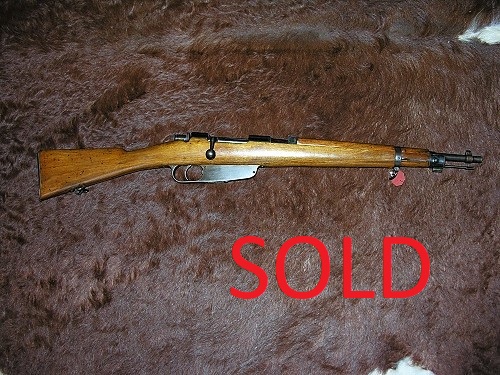 #129-Rare Experimental resin stocked 1939 "243" K98 code which is correct for these experimental resin stocked rifles. Rifle in overall very good condition with nice bore and matching numbers. Purchased from KCN member Glen DeRuiter from Sarco, Inc. in the 1990s'. Hard to find rifle in any condition as they were only in experimental stage and not generally issued. 
Rifle still retains @ 80% blued finish. Stock is in very good original condition (these were somewhat crude in the lay-up construction). Rifle has very good original sling with hood and rod. Unique and rare $7000
#137-Near mint 1937 S243  all original. Bright bore. Blue 98% Original sling. Uncommon early K98 in Excellent condition !!  $4000  SOLD